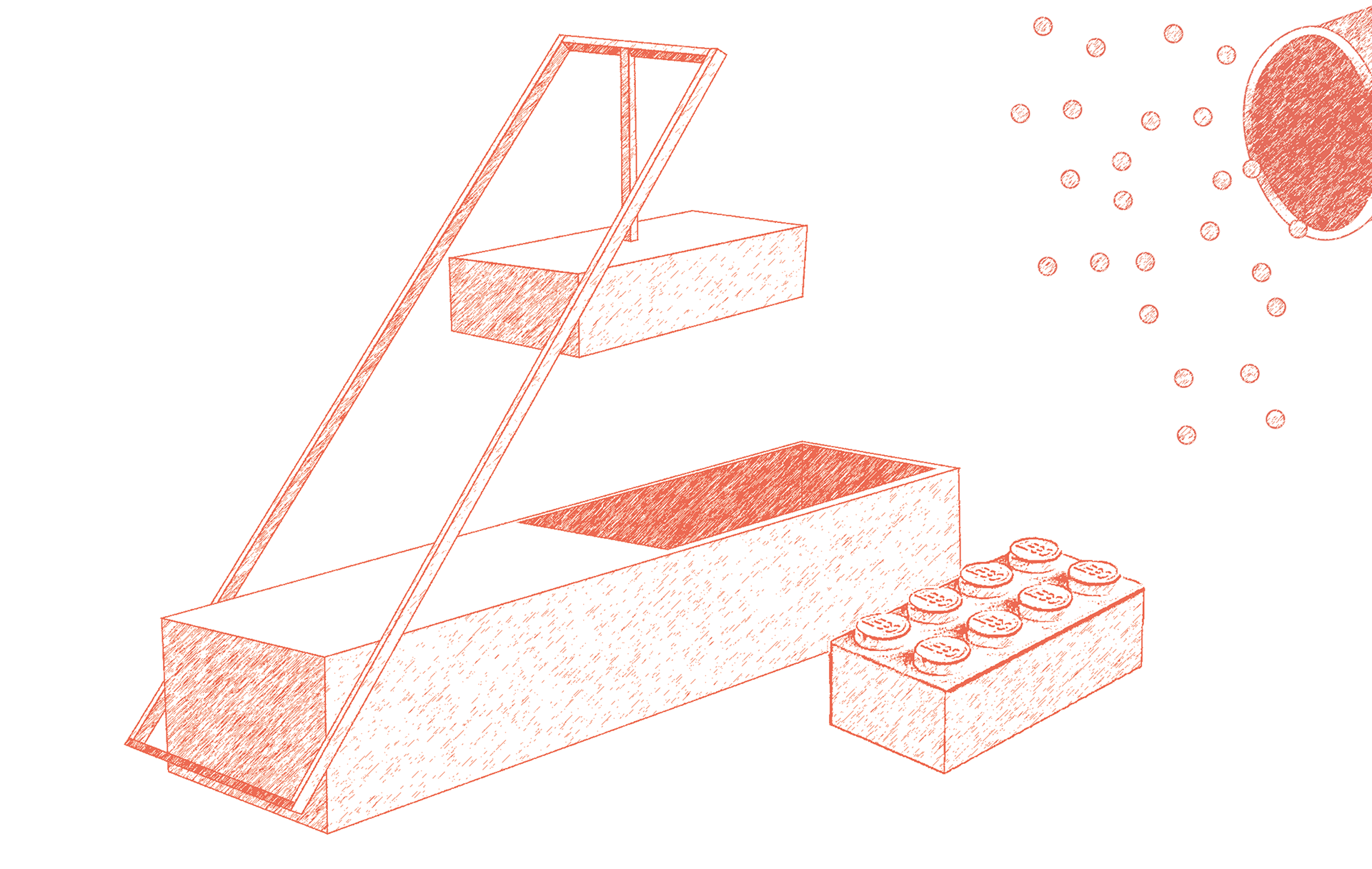 Unearthing futures is a public investigation into possible futures of space mining. It is an experiment into how participatory futures methods can allow members of the public to uncover new possibilities or threats that might arise from a scientist's research directions. Collectively imagining the future can generate new research ideas or opportunities for innovation, while also voicing public concerns.
The project began with a foresight process with 15 space mining researchers from around the globe. By virtually mapping drivers of change, we created 4 future scenarios for space mining. These scenarios were communicated to members of the public as a speech given by someone in each of those futures and inspired a virtual workshop with
members of the public to imagine new social and technological innovations for the future of
space mining.
We documented the effect of the project on both scientists and members of the public.

The project was run in collaboration with Dr. Kathryn Hadler, a space mining scientist at Imperial College.
follow @unearthing.futures on instagram for ongoing updates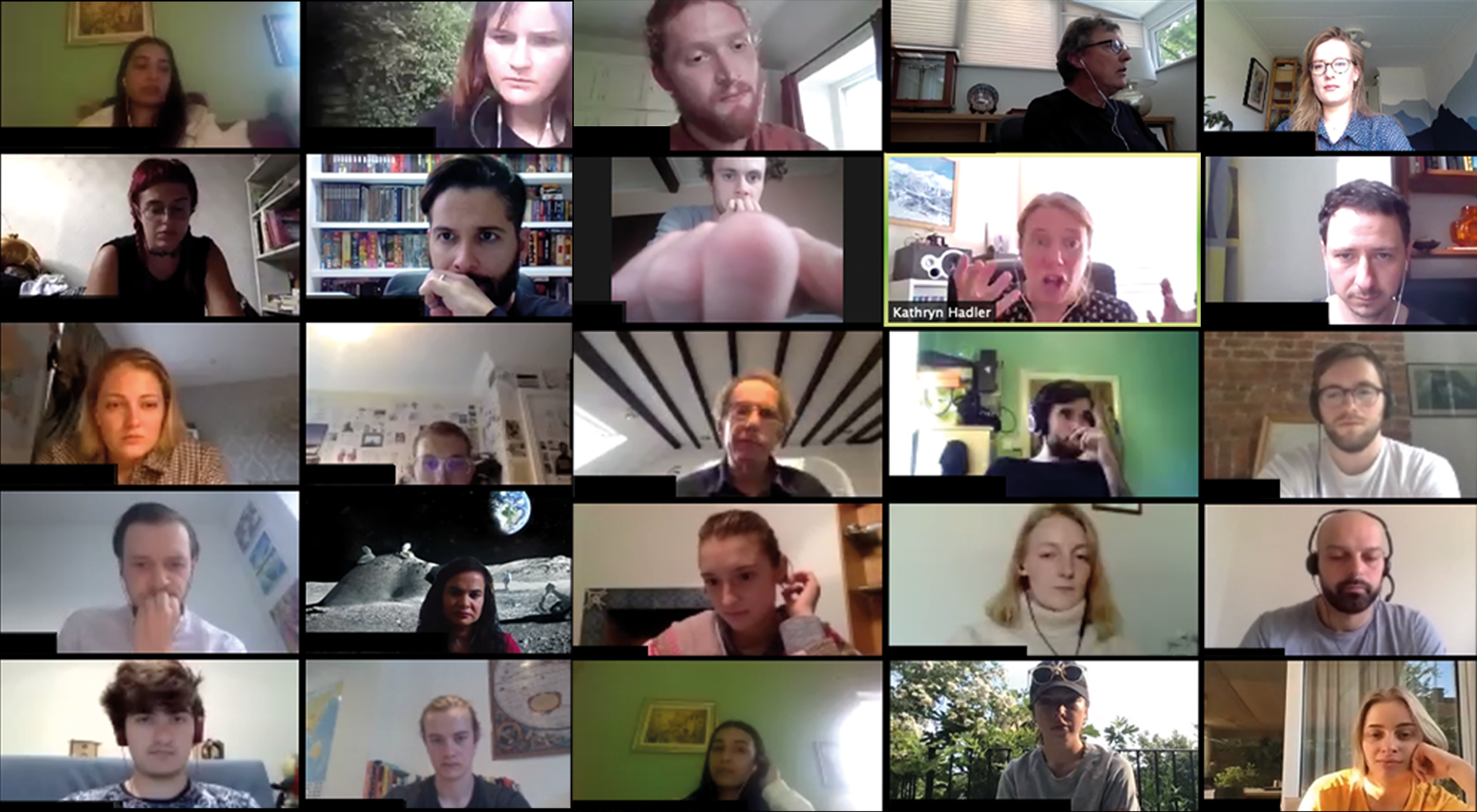 Members of the public joined a virtual workshop where they experienced audio scenarios of the future of space mining, explored new aspects of them, and reflected on the desirability of these futures.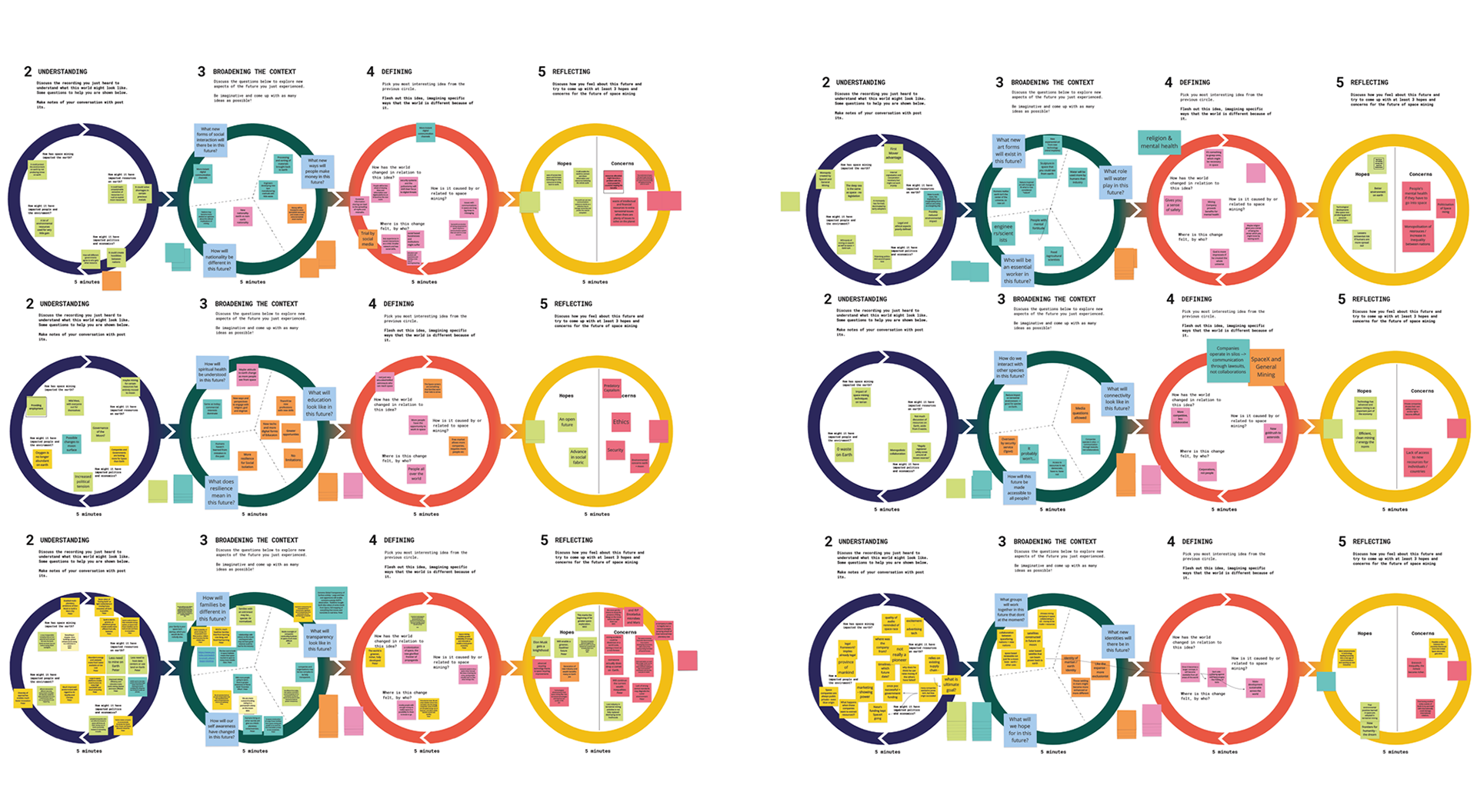 Templates for creating and reflecting on possible futures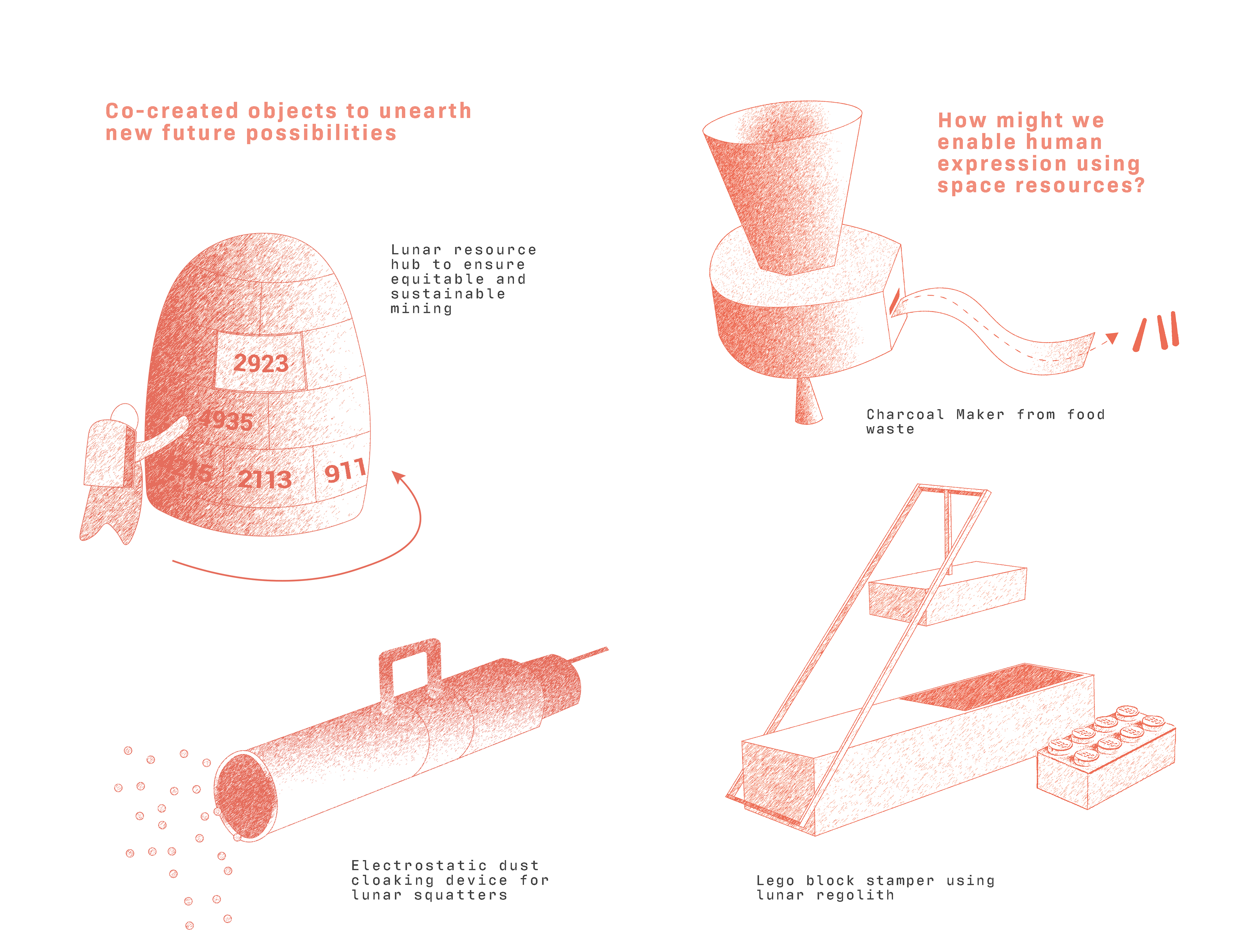 Participants designed speculative objects to communicate their discussions and the new possibilities they had imagined for space.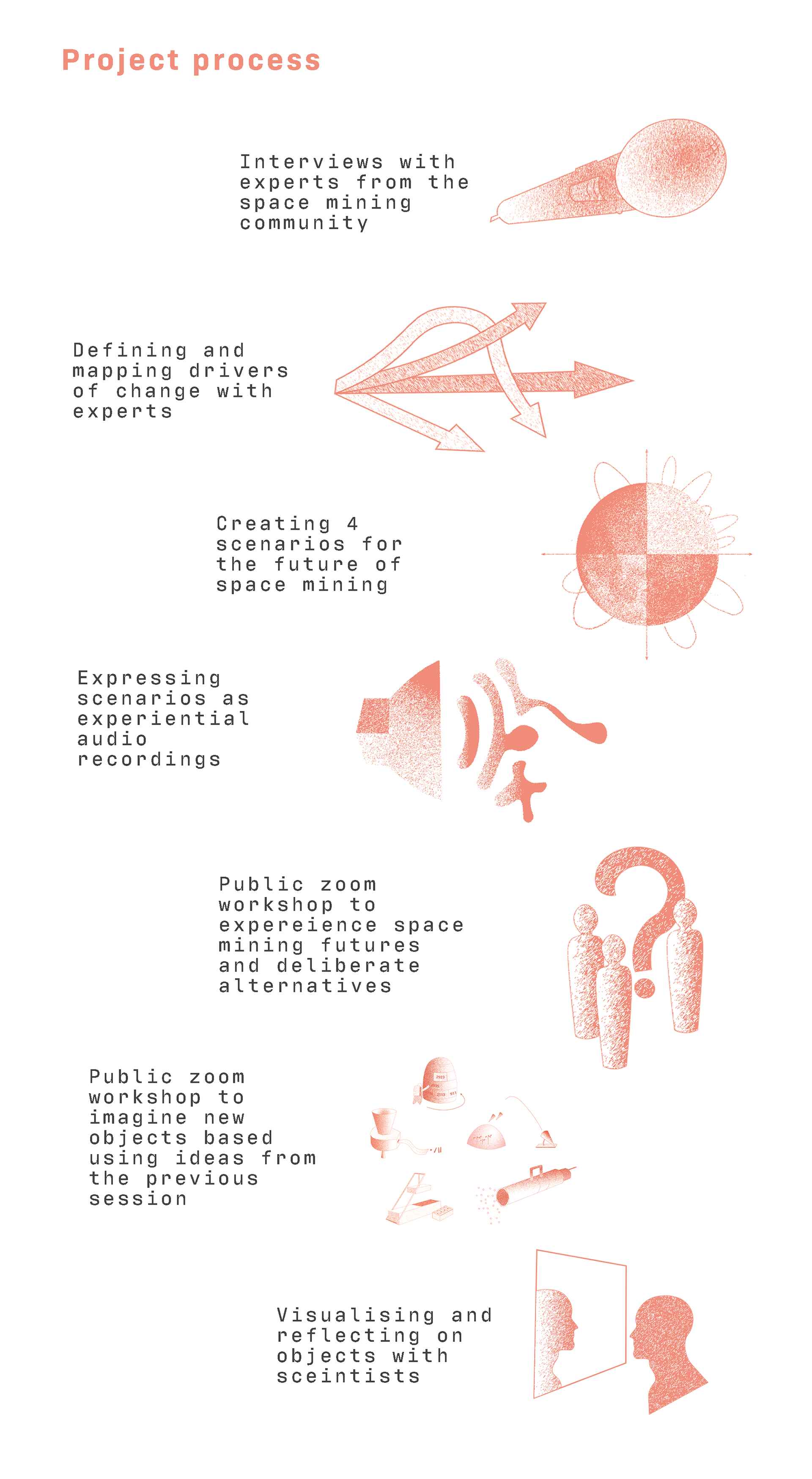 In collaboration with The Public Engagement Department of Imperial College London