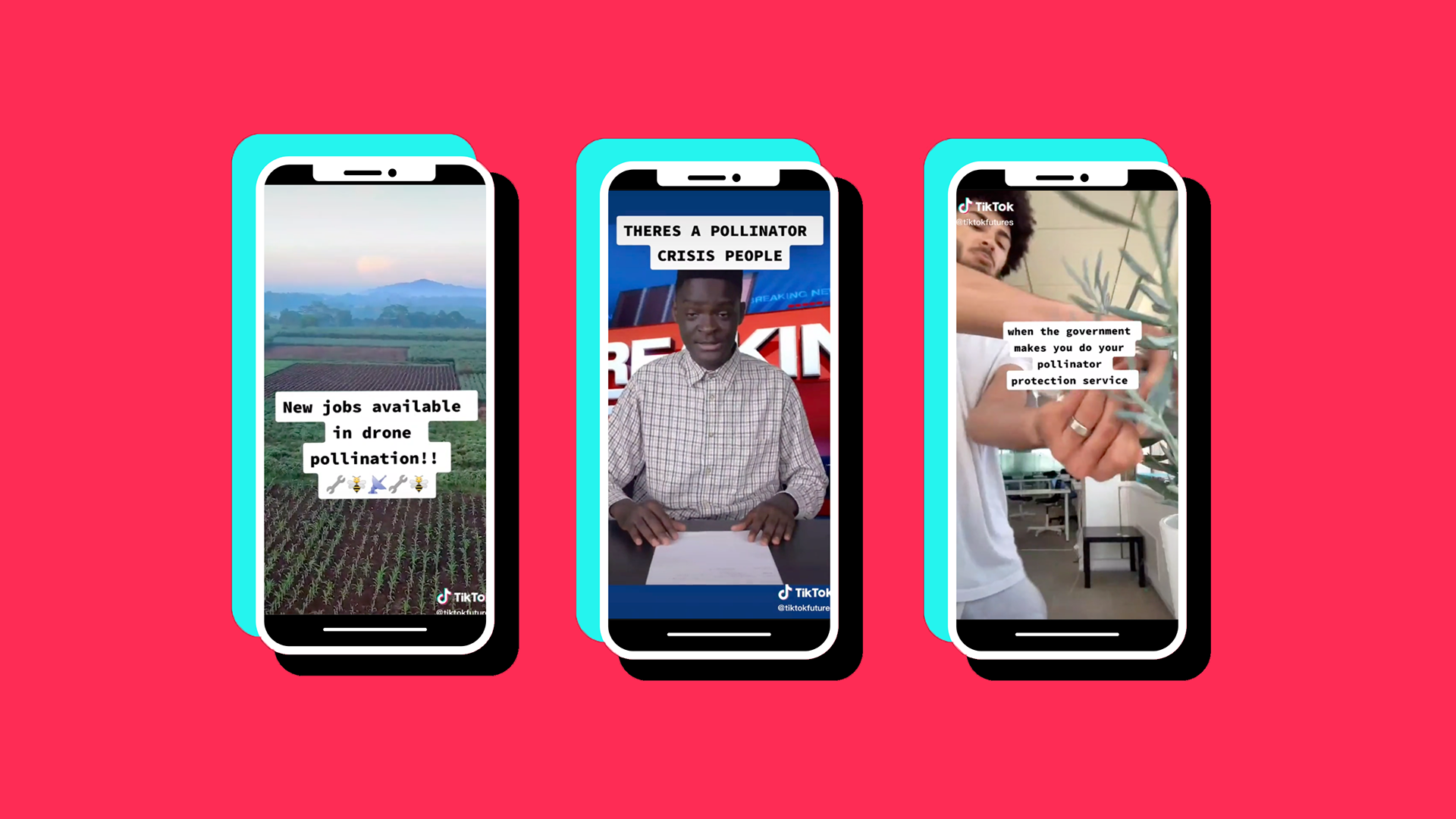 TikTok futures is a workshop format that empowers young people to imagine possible futures. By handing young people a camera or phone and telling them to film their own future visions, it enables them to directly share their voice with their peers, and to add to a growing number of youth future visions on TikTok.
In the workshop, Tik Tok is first used as a worldbuilding tool; young people imagine what kinds of social media videos they will see in different future scenarios. Then young people make their own speculative videos to share with their peers and beyond.
By placing creative authorship into young people's hands this project helps them to share and to shape their own visions of the future.

 am currently looking for youth groups to run the workshop with. Please get in touch if you are interested!
See more on